---
Force Of Life Prequel
From The Melvin Time Chronicles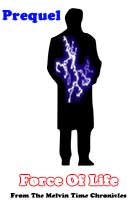 ON AMAZON.COM OR CONTACT ME DIRECTLY
---
Introspection
From The Melvin Time Chronicles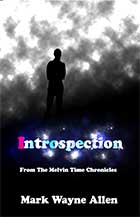 ---
3 Lifetimes In 1: A True Story About Change And Redemption
Description:
This book is Mark Wayne Allen's memoirs about his life. Coming from a normal background of a fun-loving, active kid, he has withstood many trials of life and has had to begin his life again, not once, but twice.
A tragic car wreck would force him to leave the innocence of childhood behind at just 12 years of age. His survival was only by Miracles. Physical healing would take months, but the traumatic events would force him to rethink his life.
Some years later, he would suffer a major head injury, but the loving God that had protected him with Miracles through the first disaster would protect him again. See these Miracles through Mark's eyes and the full revelation of his change and redemption.
"You gave us a glimpse into your world of why you are now in a wheelchair for life. You chose to go ahead and tell the truth in order to perhaps help others get past those dreadful seasons of coping with all of those hidden emotions. You triumphed through all the obstacles, even though it was not easy to do so. This is your story of victory that I pray will motivate and encourage others.
Your story is proof that life is not over for the quadriplegic, it is a new season to adjust to and keeping moving forward. "
Sudie Landry
Writers' Guild of Acadiana
President
3 Lifetimes In 1" the story of his life in despair, is courageously told and very focused with genuine emotion, capturing the attention of the reader throughout the entire book. A vivid memoir with great clarity and detail, tells an unforgettable survival story."
Gwendolyn Reasoner, PhD
National Award Winning Author, "Where Did the Day Go?"
.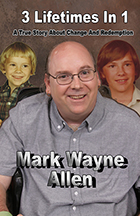 Order Autographed Copies
---
Star Siege
Description:
Imagine waking up in the midst of a catastrophe. You don't know who you are or why someone tried to kill you. That is the exact situation that Ted finds himself in. He doesn't know what to trust or even why he is rescued by a space cruiser. The cruiser just happens to be on its way towards the biggest calamity in recent star history. Is he a good guy or a bad guy and is he in any involved in the terrorist act on a planetary scale. All the answers to his life and the people around him lie in future time.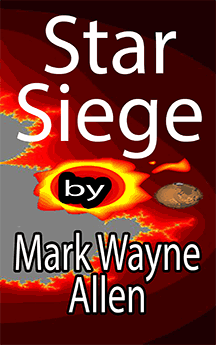 Ask for these books at your local retailer.
Order Autographed Copies
---
Watch for my next novel "Inalienable Rights: From The Melvin Time Chronicles".